Ensures the transport of the goods entrusted to him in compliance with the legislation and instructions given by the operators.
HIS / HER MAIN TASKS:

• Operation / Driving:
- Receive transport orders from the holding
- Economic, courteous and responsible conduct
- Comply with the French Highway Code and European social regulations
- Follow the operating department's instructions
• Loading / Unloading:
- Control the condition and quantity of goods at loading
- Check the correct securing and setting of the load using the equipment
- Transport according to operating instructions
- Immediately inform the operator of any incident related to loading, transport or delivery
- Comply with the safety regulations in force at the loading and delivery sites
- Professional behaviour with the client: courtesy, dress and punctuality
- Wearing of PPE
• Maintenance of equipment:
- Continuously monitor the proper functioning of the vehicle
- Keep the vehicle clean
- Report anomalies to the PARC department
- Check the presence of equipment attached to the vehicle and the driver
• Administrative:
- Use the TRIMBLE on-board computer tool
- Draft transport documents
- Apply the instructions contained in the Driver's Guide
HIS / HER QUALITIES:
• Punctuality
• Availability
• Responsible (material, merchandise and CSR)
• Autonomous
Responsible for enforcing the transport orders of the customers entrusted to him with the means made available to him. The operating agent is fully involved in the company's turnover by organising transport on a daily basis and must act as manager for the drivers he/she supervises.
HIS / HER MAIN TASKS:

• Organization:
- Receiving transport orders
- Analyze transport orders and verify their feasibility. In case of non feasibility with own means, forward the order to the charter service
- Manage the human and technical resources allocated to the planning
- Determine the best route while respecting time requirements and controlling costs
- Optimise vehicle filling and travel
- Ensure compliance with the transport contract
- Commercial behaviour and customer relationship management
- Organize driving and driver cut-off times
- Monitoring the smooth running of transport
- Managing daily turnover
• Encadrement et gestion des conducteurs :
- Transmettre des ordres aux conducteurs
- S'assurer du respect des consignes, des procédures et des notes de service par les conducteurs
- Signaler les dysfonctionnements
- Insister sur les spécificités de l'activité et rappeler les risques
- Gérer le retour des palettes Europe
- Remplir correctement les OC
- Respecter la procédure de remplissage émise par le service facturation
- Lire les cartes conducteurs chaque semaine et analyser les données
- Préparer des itinéraires types pour les trajets récurrents
- Signaler tout type de dysfonctionnement nuisant à la prestation
HIS / HER QUALITY:

• Strong communication skills
• Sense of anticipation
• Organization and method
• Knowledge of transportation regulations
• Stress management
Responsible for the exploration of new customers and the development of the business for the assigned region. Markets offers and services in line with the needs of future customers and in compliance with the company's commercial strategy and pricing policy. Competitor on the commercial field and true partner of our operating services, its mission: the prospecting (physical and telephone) as well as the development of the activity on a defined territory.
HIS / HER MAIN TASKS:

• Business Development:
- Enhance the group's image
- Identify potential customers through professional networks
- Develop customers through prospecting and conquering new customers
- Completion of customer appointments
- Adapt the commercial offer to the needs expressed by the prospects
- Negotiate prices, deadlines and quantities with the customer
- Listing new traffic, pricing schedules and pricing
- Develop commercial proposals and payment deadlines
- Processing of tenders and identification of customer needs
- Participate in operational marketing actions: trade show events, promotional operations in the field, mailing, phoning, brochure, WEB, etc
• Business development and monitoring:
- Follow up with customers to retain them and develop the business flow
- Respond to their requests, draft the commercial offer, negotiate its terms
- Have purchase orders and sales contracts signed
- Ensure compliance with contractual clauses and customer satisfaction
- Business interface between clients and agency operations
- Record requirements on lead sheet and share with operations for feasibility analysis
• Customer relations and reporting:
- Constantly fill in the customer file
- Ensure business intelligence (products, trends, competition)
- Analyse the competitive market, exploit trade statistics
- Carry out regular reporting of its activity: monitor indicators and statistics on customers
- Optimising the quality of service
• Follow-up:
- Monitor the prospects and customers statistics visited
- Report on the number of tariff proposals submitted
- Validated/accepted operations report
- Statement of turnover brought
HIS / HER QUALITIES:

• Competitor
• High availability
• Extensive legal and technical skills
• Strong negotiation skills
• Entrepreneurial Spirit
Responsible for the implementation of transport offers, entrusted either by its own customers or by the operators of the company, by means of subcontracting.
HIS / HER MAIN TASKS:
• Receiving transport orders
• Respond to quotation requests
• Analyze offers and verify their feasibility
• Search and select subcontractors
• Fully monitor the execution of the mission
• Monitor customer relationship daily
• Find, negotiate and track new contracts
• Select the appropriate transportation mode and carrier
• Control transport costs
HIS / HER QUALITIES:

• Autonomy and organization
• Analytical and synthesis skills
• Responsive and fast adapted decision-making
• Excellent interpersonal skills
• Strong interest in negotiation
• Thorough knowledge of current regulations in transportation, international trade and customs standards
• Commercial and logistics skills
Responsible for training in the control of eco-responsible driving: economical, ecological and secure. Central role in the company, he/she is in contact with Operations, Fleet and HR departments. Its teachings enable us to move around in a context that is safe for drivers and road users, to successfully integrate new recruits and to optimise the use of company resources.
HIS / HER MAIN TASKS:

• FLEET Monitoring:
- Conduct random vehicle audits on a regular basis
- Organize controls of equipment in vehicles
- Ensure the presence in each vehicle of the documents and tools necessary for the smooth running of the transport
- Ensure cleanliness of cabins and parking of vehicles
- Follow up on Trimble reports
• Training:
- Rational driving, vehicle gauge management
- Reminder of operating instructions
- Carry out COMPULSORY PROFESSIONNAL DEVELOPMENT
- Conduct driving tests for recruitment
- Integrating new drivers
• Security:
- Recall the use of mandatory PPE
- Ensure that drivers comply with the rules of the road code
- Raising awareness of offence-related risks (CSR)
• Administrative:
- Manage and display a training schedule
- Be the guarantor of the filling quality of the CMR
- Establish and complete training materials and manage archiving
- Monitor driver performance
- Mastering Solid, Trimble business software
• Follow-up:
- Average fleet consumption per driver
- Claims
- Offences
- Accident at work
- Time of service
HIS / HER QUALITIES:
• Sense of pedagogy
• Ability to listen and adapt
• Rigorous and organized
• Strong interpersonal skills
• Analytical and synthesis skills

Our team is made up of 400 talents distributed across our 4 brands that advance with a single engine: passion!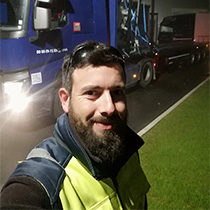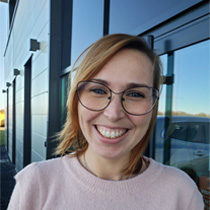 Looking for a job?
We offer careers!