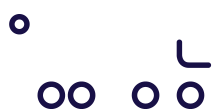 Adaptability and flexibility, the temping of transport!
Choose your pack:
Half-day, day, week or monthly rental.
Evolving and personalized offer, tell us your need: type of vehicle, equipment required, mileage, hours of service, recurrence, etc.
We will offer you the corresponding formula!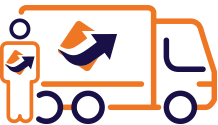 This is the bespoke offer!
Let's define your vehicle together:
Required technology (CNG, electric or diesel)
Drafting of specifications
(Analysis of your shipping needs)
Features
Equipments (body, dimensions, etc.)
Complete the customization of the vehicle by dressing it with your logo and your colors!
We systematically train several drivers to your specific requirements to guarantee a continuity of service and a maintenance of the quality of service.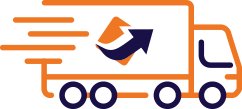 IN PEAK SEASON, DISCOVER OUR READY TO RUSH OFFER!
We provide you a driver and a vehicle to insure your possible setbacks.

YOU WANT TO FOCUS ON YOUR CORE BUSINESS
AND DELEGATE TRANSPORT AND DISTRIBUTION?
We are able to carry out a study offering:
Warranty for a replacement vehicle:
We take in charge the maintenance and possible breakdowns.
The presence of a driver:
we manage replacements for leave, illness, training, etc.